CNO English Proficiency Letter Samples
I am sharing more CNO English proficiency letter samples for reference if you want to try waiving CNO's English test requirement.
The College of Nurses of Ontario or CNO is the only nursing professional order in Canada that allows IENs to skip taking IELTS or CELBAN to prove English language proficiency. By providing evidences that prove your fluency in English, they can waive the IELTS/CELBAN requirement in the license registration requirements.
If you are not familiar with it, here's a guide on how to waive English proficiency requirement in CNO and some more tips on writing your English proficiency request letter.
Take note that the sample letters below are from my own file. Personal details are excluded. Please use them for reference and as a guide only. Copying is prohibited.
Disclaimer: CNO's rules change frequently. Do your own due diligence by always checking CNO's website.
UPDATE (2020): CNO now require to accomplish forms for this! Learn about the new CNO Evidence of Language Proficiency Forms
First Letter of Request
This is my formal request in waiving the English test requirement. After I sent this, I waited for a letter from CNO where they also formally acknowledged my request and advised on the types of documents I can send.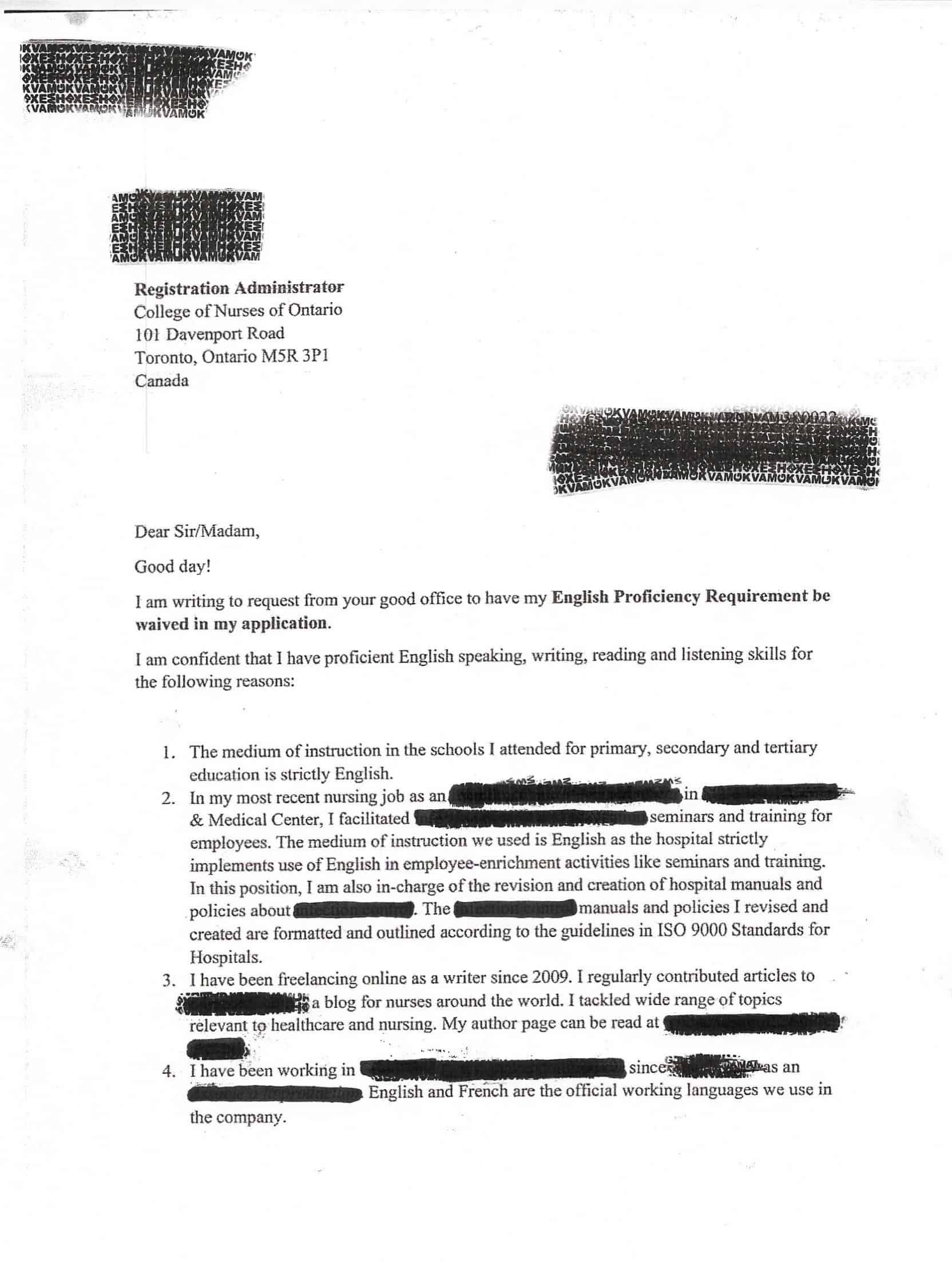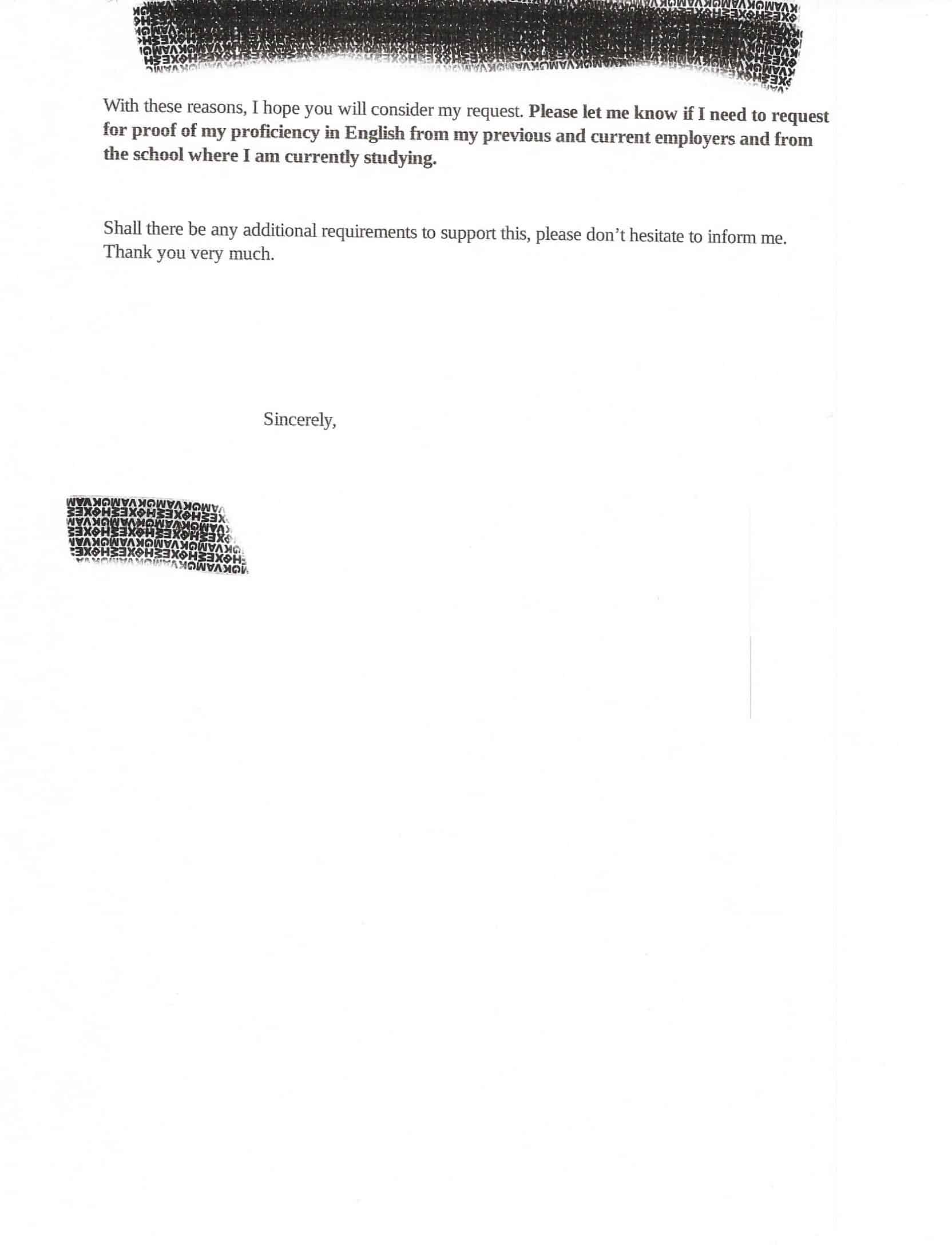 Letter to Request the Review of My File
After I ensured that my previous employers have sent the reference letters I requested, I sent a formal request to review my file. They need this so they can start reviewing the documents they received.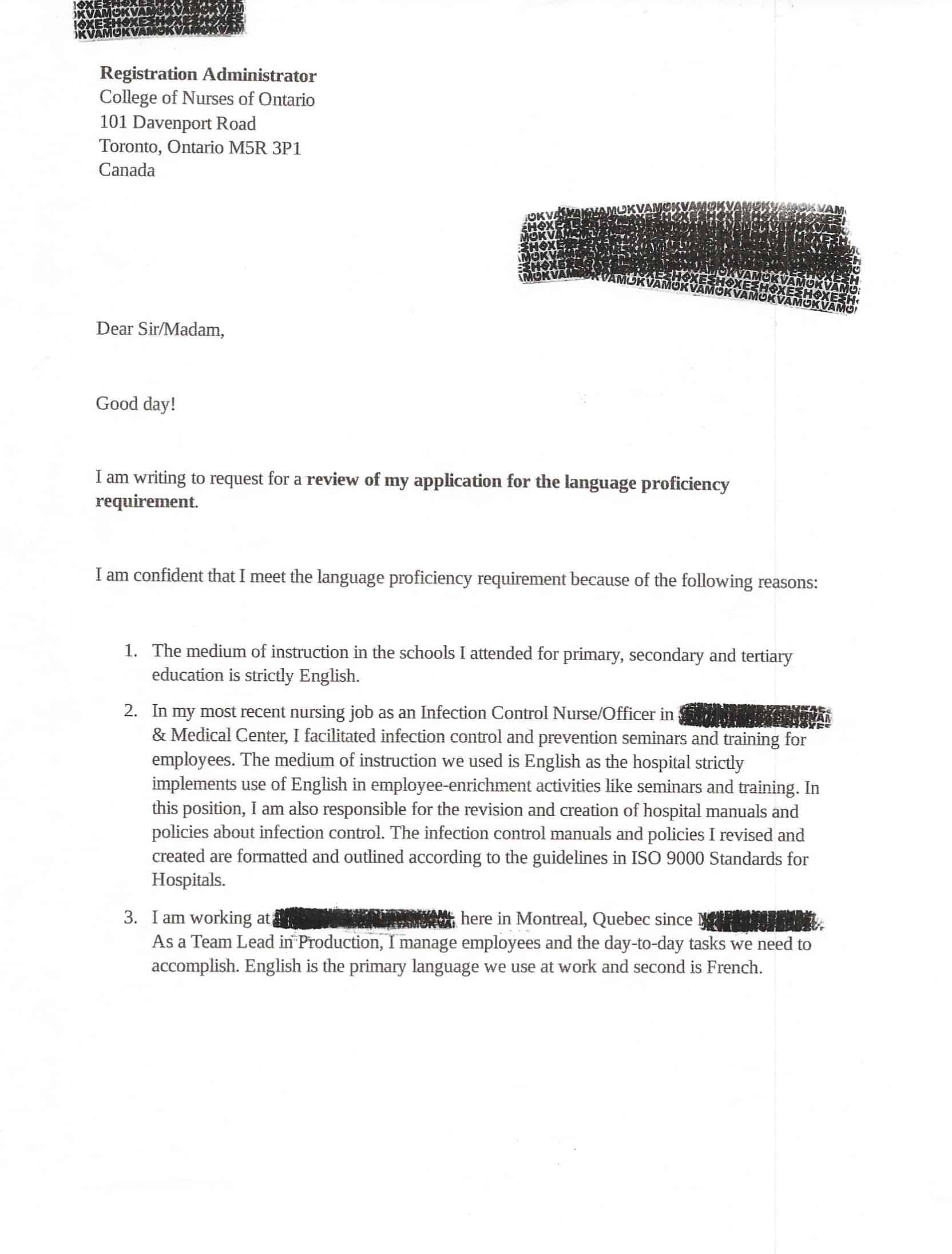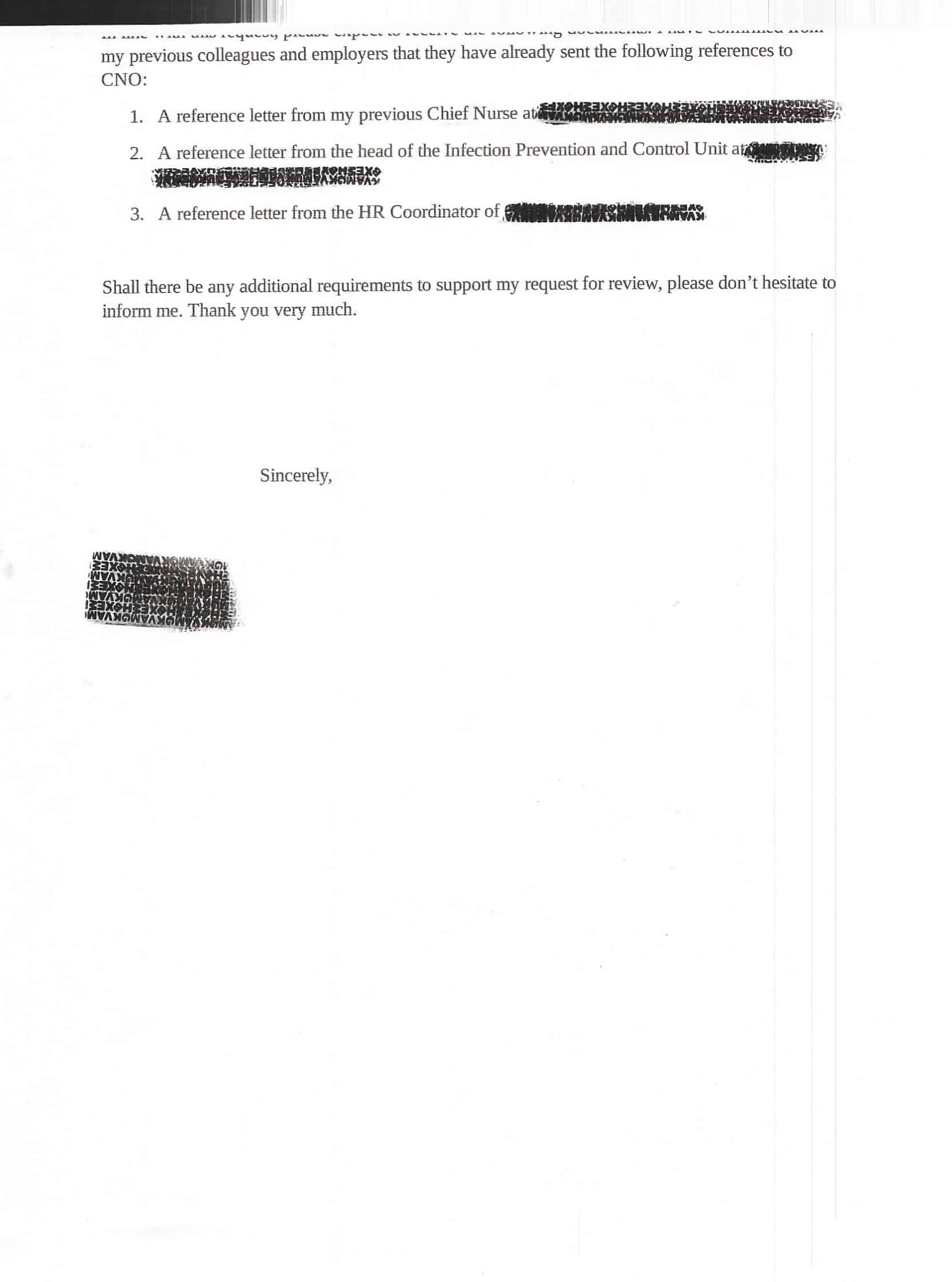 Letter from Chief Nurse
This is the letter sent by my Chief Nurse from Philippines. It's signed and stamped with the hospital's dry seal. She sent this to CNO using the hospital's official envelope.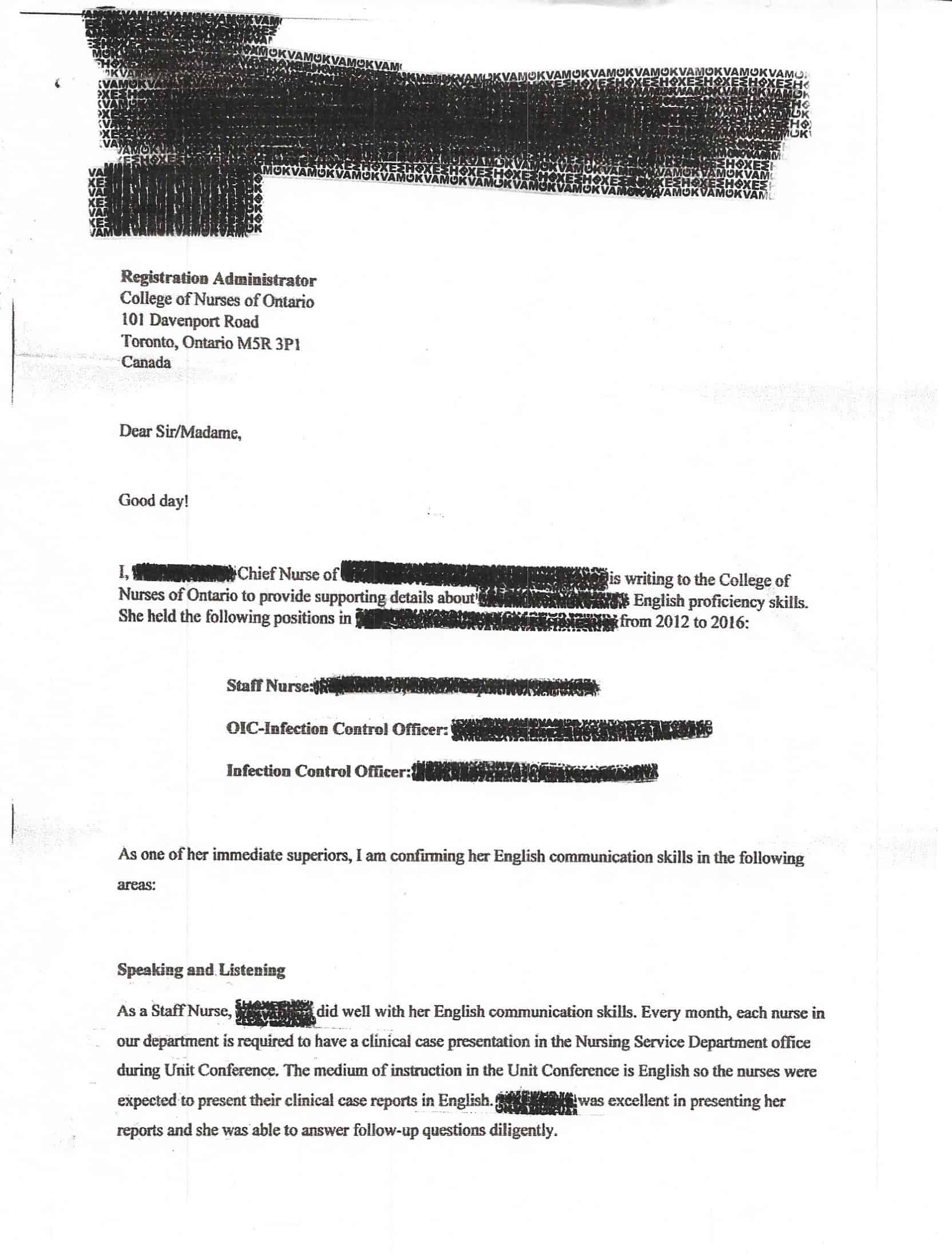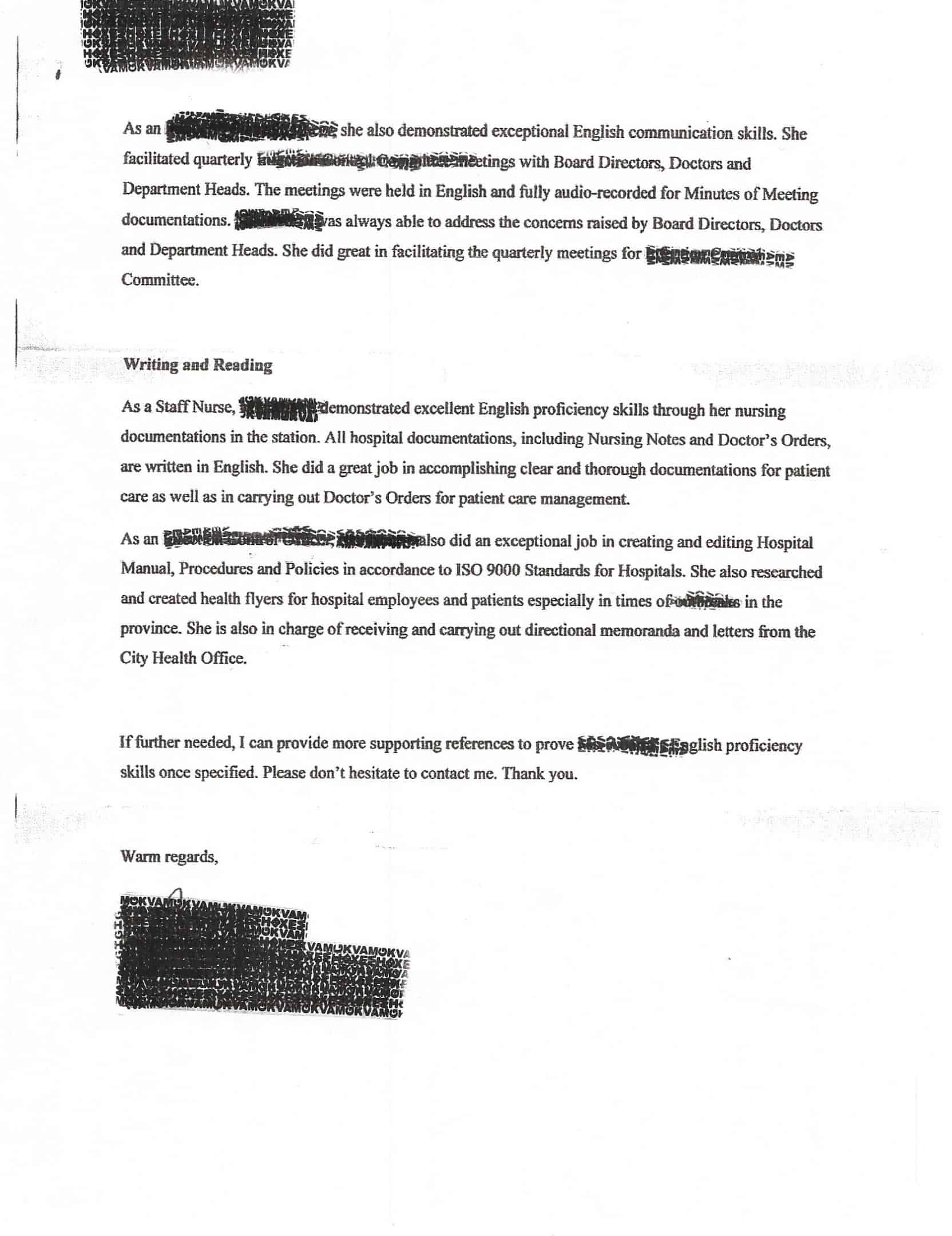 Letter from a Doctor I Worked With
As an Infection Control Officer, I previously worked with an Infectious Disease Specialist. I also requested her to write a reference letter for me and send it to CNO: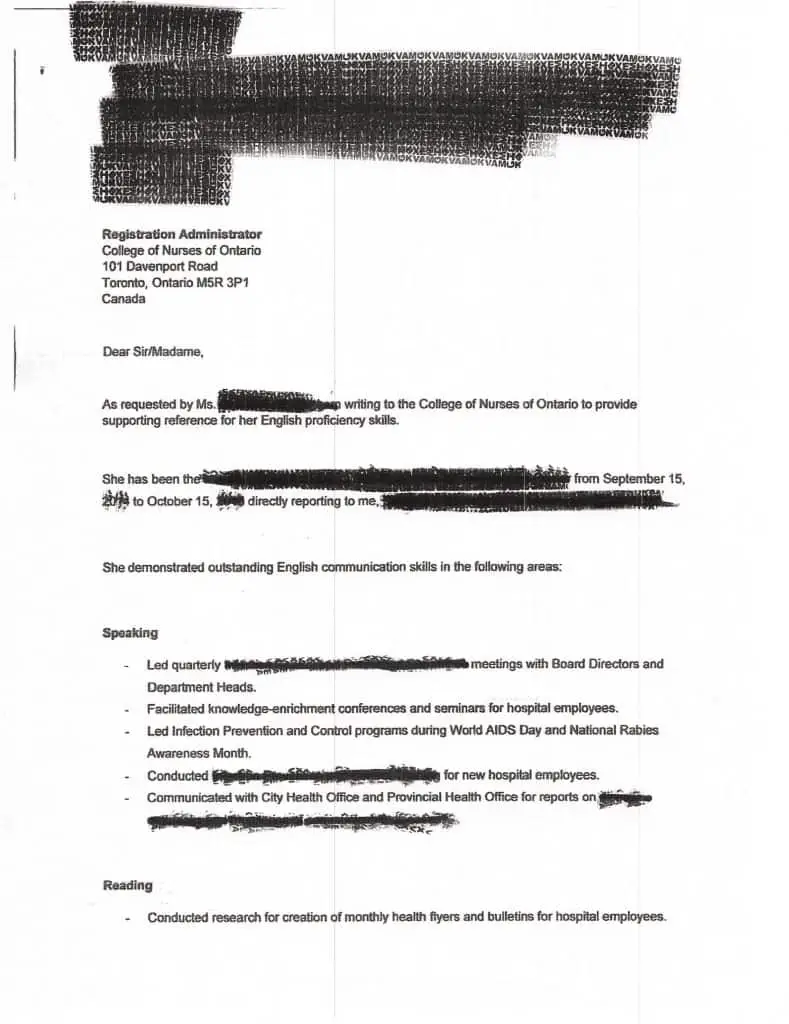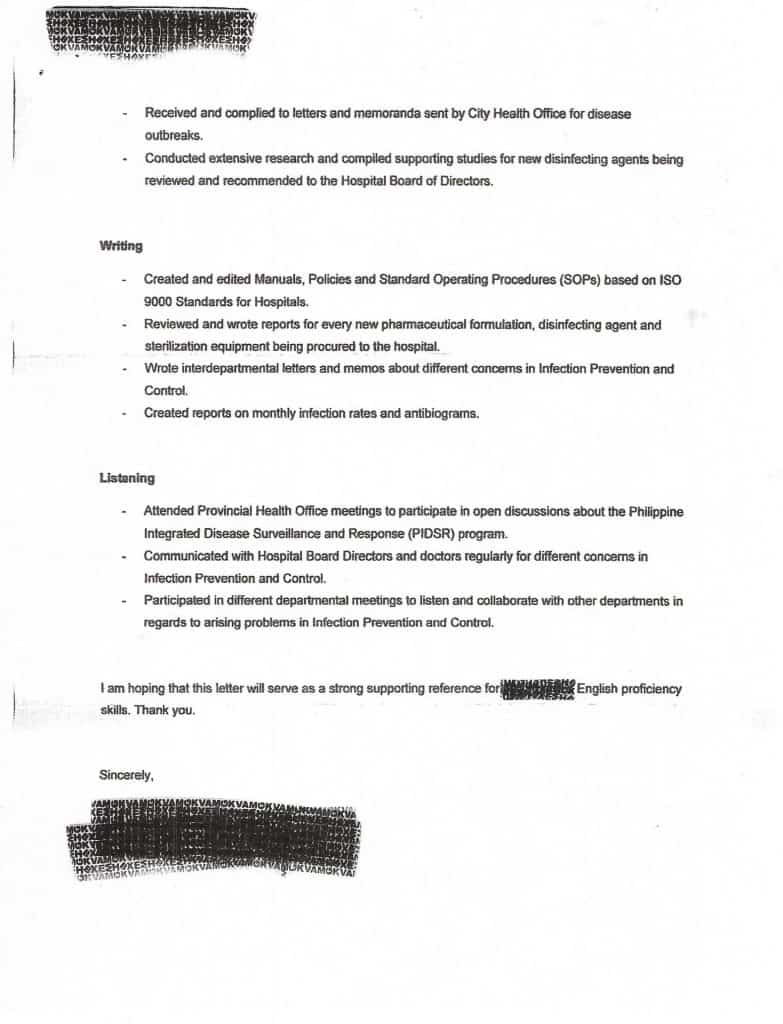 CNO English Proficiency Letter from Employer in Canada
I worked in a food-related factory here in Quebec. As a team leader, I interacted a lot with fellow employees. So I also asked our HR back then to write me a reference letter. They sent it to CNO in their official envelope as well: