Quebec Nurse Salary – Salary Difference of RN and LPN
Ever wondered about a Quebec nurse salary difference?
Generally speaking, nursing salary in Montreal and in the rest of Quebec vary depending on your years of experience, specialty and work sector. If you work in the public sector, the salary scale is unified and negotiated by FIQ.
The Fédération interprofessionnelle de la santé du Québec or FIQ is the union of health professionals in Quebec. Every four years, they negotiate the pay scale and salary of all nurses working in the public sector. They also negotiate working conditions and other concerns of nurses.
Quebec Nurse Salary Difference According to FIQ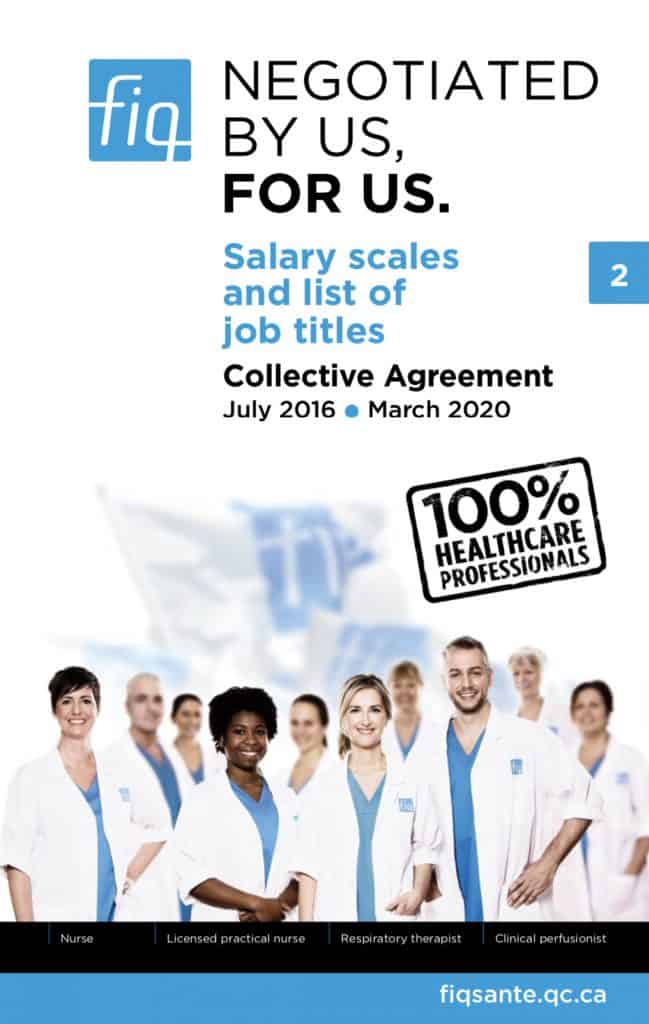 As discussed above, the salary of nurses in the public sector is standard and follows the FIQ Convention Collective Agreement.
On the other hand, the salary of nurses in the private sector is not standard and depends solely on the employer.
In general, there are three factors that affect a nurse's salary in the public sector:
Type of nurse / specialty ( e.g. registered nurse, licensed practical nurse or nurse clinician)
Years of work experience
License (e.g. candidate for admission, full license or refresher)
RN Wage / Salary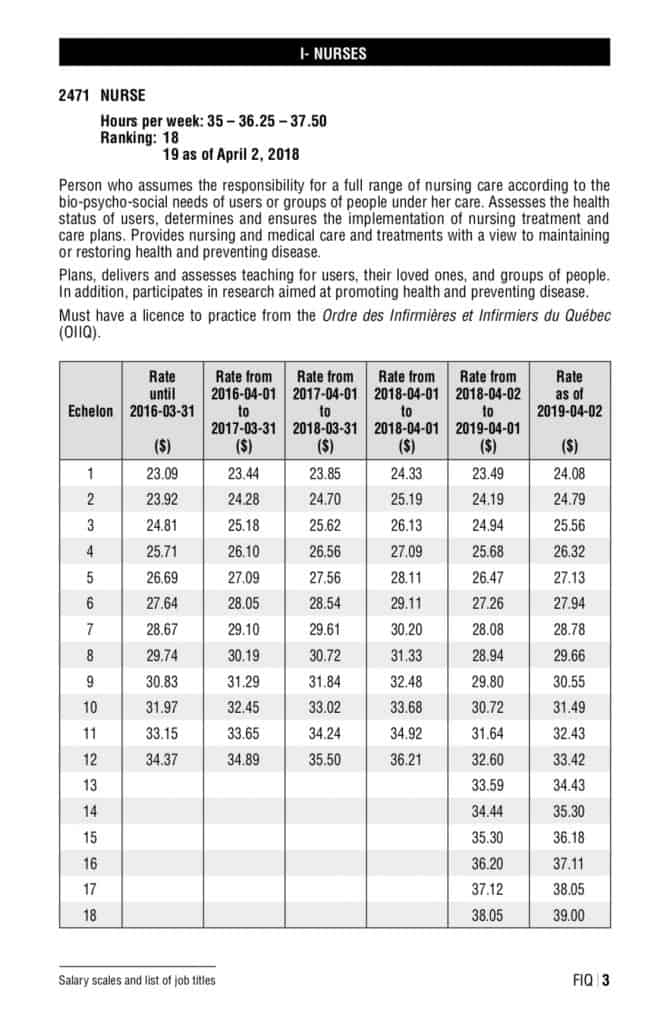 Each echelon or level corresponds to the number of work experience a nurse has.
As you can see above, the salary of RNs looked "lower" starting April 2018. This is because of the agreement to stretch out salary scale further to higher echelons or level. This agreement made the salary difference between RN and LPN closer to each other.
LPN Wage / Salary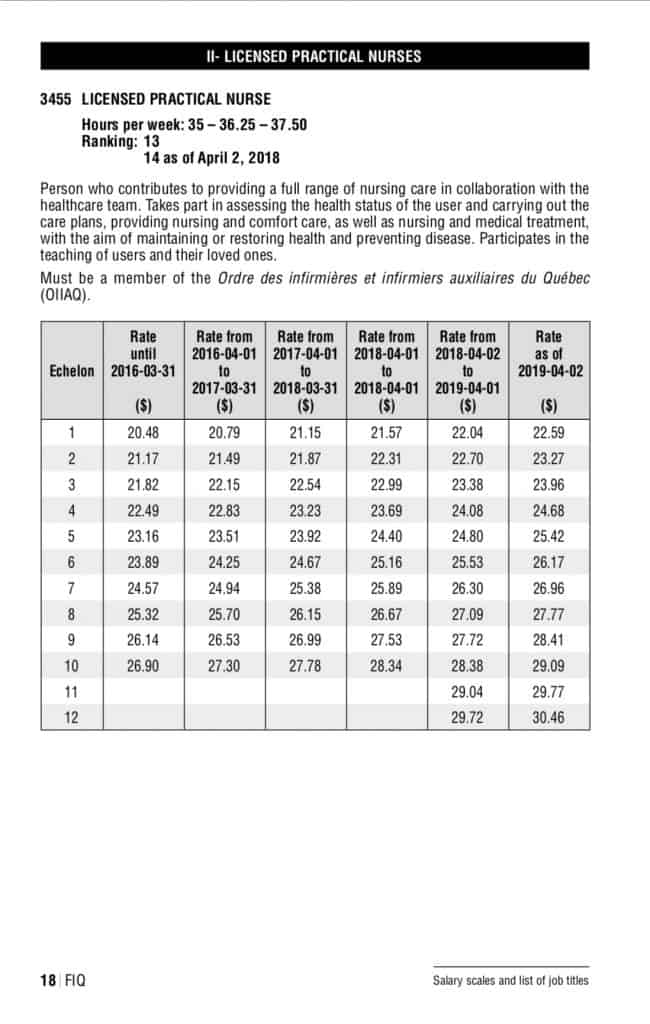 LPNs' salary level is until echelon 12 only while the RNs' salary level is until echelon 18.
If we will compare echelon 7 for LPN and RN:
RN echelon 7: $28.78 per hour
LPN echelon 7: $26.96 per hour
Based on the case above, the RN and LPN salary difference is $1.82. The salary difference for each echelon is usually $1-$2 but in higher echelon levels the difference can be up to $3.
You might also want to read:

For RNs: How to Become an RN in Quebec from Another Country

For LPNs: How to Become an LPN in Quebec from Another Country